Breaking Social Distancing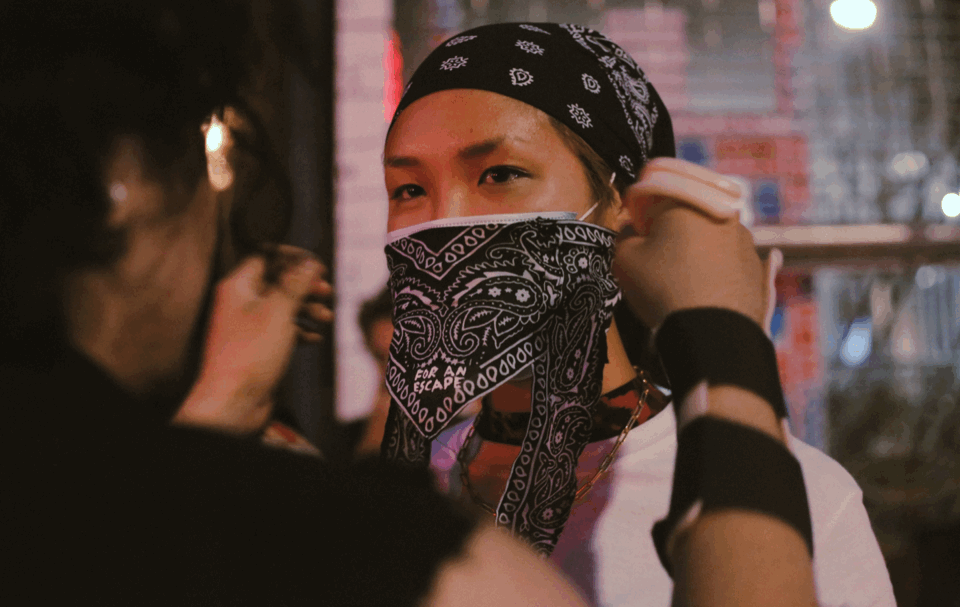 Post Corona by KyleGotLuck
Story
And then after 4 months of quarantine, we broke
social distancing.
Laams had a store opening
Laams is a curated vintage, art & variety shop with an upstairs for denim customization. We found out about it the same way everyone does anything, IG.
"Saturday, June 13 was the long overdue Tropical day most of us have been looking forward to.
(It *highkey felt like the first days of summer.) A dope designer/creative hit me up asking if I wanted to attend this store opening in LES (1-7pm). It was already 5 PM lol, with a late start & being well informed we left our homes with the masks off to see about this *wave,
We rendezvous'd at a liquor store downtown & headed to (what we thought was the) end of the opening of the store but it turned out to be a whole Block party vibe. They ended up opening some neighboring businesses including a THAI FOOD spot & a wine bar next-door. All of us being innovative & well-equipped, partied until the cops were called which was a decent time is about 9 o'clock...so a wave it was. A thanks to LAAMS for providing the vibes. baow" KyleGotLuck
Highkey - obvious, really apparent
Wave - fun event or gathering of people